I realised the title can be read in two ways. As I'm not about to launch into detail about en trend colours, and fabric samples (ah, one day peely paint… stay AWAY from the paintbrush!) I hope the intention of title will become clearer.
Home worship an Interior Design
[Approx 1600 words.]
I began to start thinking about home worship, about 4 years ago. Meaning, worship I could participate in at home in some way or another. But a seed had been sewn far earlier. I had no fixed ideas. Organising a regular home group in some form is still beyond my capacity. I had become disconnected from many aspects of worship. So much so, that I was at an utter loss as to where to begin.
Christian friends had visited to share in Communion, when I was up to it. Which I so appreciated. But my worship life in so many ways had ground to a halt.
Due to ill health, (I have been homebound with the chronic illness MEcfs since 2004) getting to a church service hasn't really been an option for some years. I missed participating in a church service and church life so much. Not long before falling ill in 2004, for many years I had been very active in church life. I didn't really have an off switch! But over time I had become focused on works!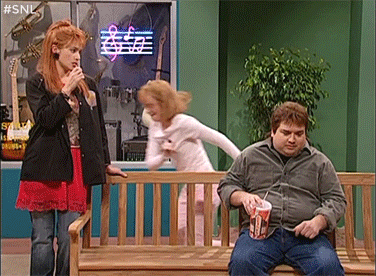 But I felt pretty much that God and I still were…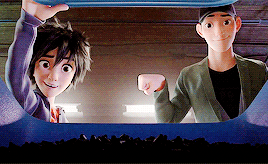 The onset of MEcfs affected my worship life in a big, big way. It basically took a demolition vehicle to it!
So what happened to the relationship?
God and I became less bezzas when I began to fall ill (I didn't realise MEcfs was on the horizon). It was more 'hey listen up'. He was still my bud, but I had become a bit 'yeah, wha'ever God'. It makes me wince just thinking about it.
I was still grieving the unexpected death of my father and finding no comfort, and had become jaded and worn out. I was gradually becoming disconnected from my worship life. I'd let that seriously influence my relationship with God. Instead of going to the source and being nourished, I intentionally wandered away from any tributary.
I *sang this Worship Song – Take Me Back – Anointed at a church event not long before my health totally collapsed! Still makes me cry.
*Due to MEcfs, I still can't really sing, but in my heart I now 'sing' a very different song.
Hellooo God, are you there?
When I became ill, who did I turn to? My husband. And. Surprise, surprise – God! He was the first I turned to for help. I'd pray and blame Him all at the same time… nice friend! I'd rant at Him, groan, sob, plead, ask for explanation, ask for help. And ask again, and rant again, often silently.
And I continued…
'I know we haven't chatted much recently God, but could you just have another listen'. We basically had a decompress and de-tox over a very long period of time. I guess one bonus of the inability to use any technology or do anything at all, was that He had my full and undivided attention.
He got me through the darkest of times. Literally minute by minute. One tear and question at a time. And taught me soooo much about relationship and forgiveness. Finding joy in the smallest of things. Forget the rote. He's a great listener.
Worship song – The Power of Your Love ~ Hillsong
But you have to eventually reach the point of listening. And get over the poor me, why me, what have I done to deserve this, oh still why me, wail, groan, sob, rant rinse and repeat. And accept. It is. And try to find a way forward.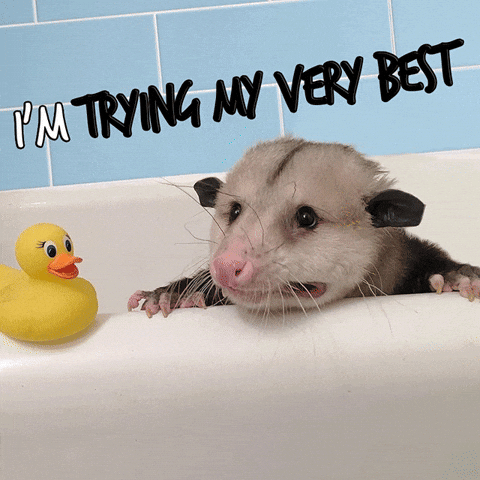 Where to go from here?
A few years into the MEcfs journey, my husband, a very gifted musician, began to play in worship again. Following an invitation from a neighbour to visit their church. I'll be honest, I found it so hard. And I'm sure my husband did too, as my tears were quite evident. But I tried to manage those feelings and simply be happy for him. I was, but at times I felt like I was being torn in two.
I hope he won't mind me sharing, that despite my sorrow. His actions were in fact an answer to approximately 20 years of prayer. I had longed for him to re-find his faith, for him, not as a support act for me. And he did. Praise God!
Psalm 23:2-3 (NKJV)

2 He makes me to lie down in[a]green pastures;He leads me beside the [b]still waters.3 He restores my soul;
The Pastor/s of the church where he played were/are fantastic at outreach. Having close experience of MEcfs, they 'got' the isolation and challenges it presents. My husband asked one Pastor to visit me. She did, but had to almost batter the door down for me to accept her visits. But bless her heart she persevered. And saw me at my absolute worst, unwashed, weak and laid up in bed with dirty laundry festering in the corner of my bedroom.
I appreciate that I am very fortunate that my husband reached out on my behalf, when I couldn't. For many folk that's not an option.
I had made some good faith progress prior to meeting, but I was now to discover even more. Prayers by text, who knew. I certainly didn't. And all wonders of virtual connections with a church (with God) when you can't meet with the main body in person.
This Pastor and some fabulous online Christians most definitely helped me regain confidence and start to find my worship compass again. I managed to attend couple of church services, with the help of my husband, but it wasn't something I could do very often at all. There's that thing called PEM (Post Exertional Malaise, a term which always seems to imply you've run about a mile, lol!)
It didn't all go well. The sensory overload had a field day. I recall balling my eyes out at an evening service. Sitting in my wheelchair, I was feeling so ill and just felt like an idiot.
[Attending a Church service in a wheelchair or avec mobility aid, can be complicated. I'll just leave that there.]
So what was I to do to progress my worship life?
Looking back, the beginning of breakthrough came, when a young couple in the church repurposed the downstairs of their home into a prayer space one Easter weekend. It was brilliant. That's called 'do-ability'. I was prayed for there and anointed with oils. And it all came flooding out.
The Pastors I mentioned now lead another active church. No doubt with a few more doors to knock down to let the spirit in to do His work. And we continued to receive very loving support for quite some while as the the church transitioned. With many folk stepping in to help at other points of struggle, which are not unusual when chronic illness is involved.
Incredibly, these amazing people arranged a prayer and fasting day. For me! My husband cooked. We had worship and prayer together at our home. And at the end of the day, the fast was broken and we shared a meal. What can I say. I was pretty speechless.
We are still in touch with the church, more so in a virtual sense now. Demands of my husband's work life have changed the dynamic. But then we adjust. I'm accustomed to that, so it's not a problem at all.
I mentioned the Holy Spirit. My eyes had been opened to potential, possibilities, not being confined in a spiritual sense, even though my body and my cognitive capacity do a great job at trying to apply a straight jacket.
Psalm 119:105 (NIV)

105

Your word is a lamp for my feet,

a light on my path.
So what has all this to do with the title that according to me doesn't refer to interior design?
Well clearly it does. What goes on inside is as important, if not more so than what goes on on the outside. It helps you cope with what is going on in your life.
Worship song – We Will Worship ~ Mmuso
But did I not already pray and read scripture etc? Yes, I did and do, but my capacity to read is limited. For 7 years I could barely read or retain a sentence and couldn't use technology. And prayers were often one word. I missed the being fed part from a good preach. And just feeling included. That is possible even when you worship alone. I missed fellowship.
Continuing from the work the lovely Pastor initiated. Seemingly out of the blue, I stumbled into home worship. A member of a Christian online support group mentioned interactive tv services. [This group offers some great outreach, and encourages finding it.]
And so it very slowly began
Around this time our then beloved houndie had fallen very ill. He couldn't be left alone where he rested, well we wouldn't leave him on his own. Not that I went out out, I might have just been asleep in another room. My husband slept on the sofa at night, to keep the night watch. What a hero! Honestly. He is actually my superhero. I should mention there were a few other super peeps that stepped in to help when our houndie needed veterinary attention. It was a massive help to us.
So whilst on houndie watch with my heart breaking, I thought, I need comfort, something restful, and peaceful for him. I could do some church. That was just the beginning, and it has developed from there in a variety of ways. And is most definitely a most wonderful work in progress, as opposed to works in progress. If you get my meaning. I could prove nothing to God. I had nothing to give, apart from my wreck of a body.
John 1:5 (NIV)

5 The light shines in the darkness, and the darkness has not overcome[a] it.
I had planned to post about this subject in it's entirety, but it just kept growing. And hope that I have got the subject across in a fairly clear way. One of my young folk very wisely suggested I create two posts as my cogs are struggling to express everything in one go.
So that is exactly what I shall do, and will continue my thoughts on home worship in a follow up post soon. With more details and links to the resources that I use and find helpful in Home Worship, an interior design.
Until then, thank you so much for popping by and have a blessed day.🌸
Penny @hopefoundinme
Scripture taken from the New King James Version®. Copyright © 1982 by Thomas Nelson. Used by permission. All rights reserved.
THE HOLY BIBLE, NEW INTERNATIONAL VERSION®, NIV® Copyright © 1973, 1978, 1984, 2011 by Biblica, Inc.™ Used by permission. All rights reserved worldwide.